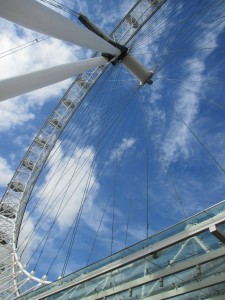 If you listen to the podcast I co-host, (if you aren't you should be) you know that I had a small vacation recently.
Over a 2 week span I visited London, Prague, Amsterdam and Lisbon. It was the first time I traveled solo for any extended period where I didn't know anyone.
I decided to sit down and tell a few of the stories from my trip.
London:
I had not been to London in some years. The last time I was here was right before the death of my grandfather at which point I was driven everywhere. I had forgotten how complex their subway system is. Arriving at the airport around 8pm I was greatful that a friend had suggested an app to navigate The Tube. I showed up at the hostel I had booked at around 10pm to find out that the hostel was also a bar. I decided I needed two things: a bed and a beer, though not necessarily in that order.
I had come to London for a family wedding (my paternal family is English) and the first full day there was spent with them doing a variety of family adventures which I'll leave out of here.
Saturday was all me, and I decided to take advantage of the data plan I had purchased by walking around London. I figured I'd start at Hyde Park. As I exited the tube station into Hyde Park it started to drizzle; This is London.
I abandoned my Hyde Park day and started to walk towards the London Eye. Guided by Google Maps and a really rough sense of direction I started walking.
I passed Buckingham Palace, Big Ben, some churchy places that I have no idea what they were but took pictures because others were and it seemed the tourist thing to do, I crossed over the bridge that led to The Eye.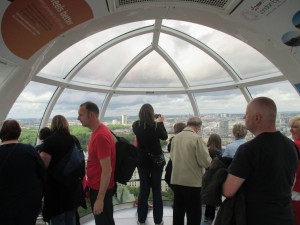 I don't like heights. I never have. I don't care if you tell me that the glass floor at the CN Tower can withstand the pressure of a full grown elephant I'm not stepping on it. So the most obvious thing to do on vacation was to somewhat, kind-of, not so much confront my fear by going on The London Eye.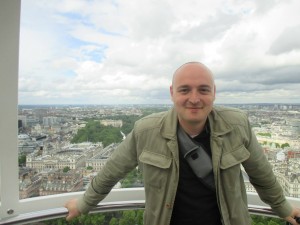 Entering The London Eye your pod doesn't stop, you just kind of have a window of maybe 45-60 seconds for you, and everyone else that's getting in, to get in. I'm not saying I sprinted towards the open door, but I was the first crossed the finished line and I might have elbowed a few people on the way. Regardless I was in and safe.
Despite not feeling the pod really move I had minor panic attacks as kids started to climb a little on the glass windows. I kept having visions that they would suddenly fall out the window and, while falling, at least have a lovely view of London. From the top of the Eye you have a near unobstructed view of the city and it's a remarkable experience to see a city unfold in front of you.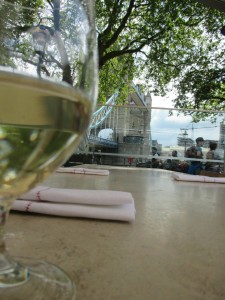 After returning to the ground (by the way you get less time to get out of the pod than you do to get in) I proceeded to walk along the waterfront towards Tower Bridge. This walk takes you past the Southbank Bookmarket, The Globe Theatre and other places that really did make for a beautiful trip. I haven't spent this much time walking in a while and while I enjoyed it I was getting to the point where I needed to get some rest. After crossing Tower Bridge I finally stopped for a small break at some restaurant.
As I sat there I decided to check Facebook. My friend, let's call her Cathy, had just posted a picture of Tower Bridge.
Me: Where are you? I'm right by Tower Bridge.
Cathy: I'm on a boat, bitch!
I met up with friend, her husband and another couple and we headed to Borough Market.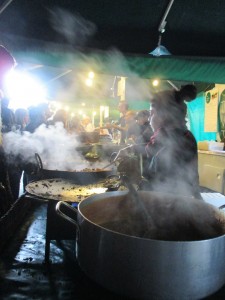 If you are ever in London go to Borough Market. It's an outdoor market filled with some amazing food from all different backgrounds and you can drink throughout it. We discovered stands selling Prosecco, gin drinks and, my personal favourite, Pimms Cups. There is something truly wonderful about wondering an open air market with a drink in your hand.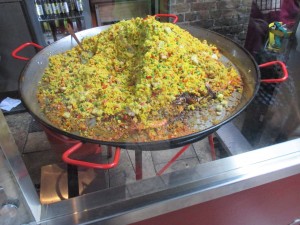 After a good selection of food and drinks, I left my friends to meet with my cousin to watch a football match and finish the day with more food and drinks.
His wedding was the following day. It was a day filled with a lot of great stories and wonderful people, and ended with my uncle and I sitting with the bride and groom at the bar until 3 or 4am instead of going to the casino. A night I am not likely to forget any time soon.
The next day I took off for Prague.